NEWS
Available December 1st, 2023:
MAWJA-Old Dutch Masters (CD)
(Mike Bullock/Mazen Kerbaj/Vic Rawlings)
300 copies in high quality eco cardboard gatefold sleeve
$10 ppd within US, $22 ppd international
PayPal to:sedimental@earthlink.net or Sedimental.bandcamp.com
Available October, 6th 2023:
RICK REED-The Symmetry of Telemetry(LP)
Co-release with Elevator Bath. 200 black & 100 clear vinyl, ships October 6th!
$25 ppd within US for black vinyl, $29 ppd for clear vinyl (PayPal to: sedimental@earthlink.net)
ELEVATOR BATH and SEDIMENTAL are honored to release the newest work from legendary Texas-based electronic musician RICK REED, arguably the linchpin of Austin's experimental scene for the past few decades. Reed's distinguished reputation has been justifiably lauded and this new collection of works is thus cause for celebration.
The Symmetry of Telemetry, Reed's first new release since 2018, was recorded at his home studio during 2020 and 2021. Reed employs Buchla and Moog synthesizers, organ, vocoder, and found radio sounds. "I've long been fascinated by the radio" says Reed. "But usually more atmospheric blasts like short wave static, rather than accidental juxtapositions of ironic voices or music." Reed's mastery lies in his matchless ability to combine these disparate elements into tightly organized audio collages, each bearing his stamp of singularity: "I tend to record 'parts' when I compose, then when I think I have enough material and can link them together in a way that tells a story, a new piece is born." The resultant album contains three new stories conveyed as highly distinctive, personal electronic music.
AVAILABLE OCTOBER, 3RD 2022:
THE LOVELIGHT SISTERS: A Day for Fainting Fairies (DVD+CD)
sedcd/dvd068 | Released in 2021 | Ltd Edition 300 copies | $15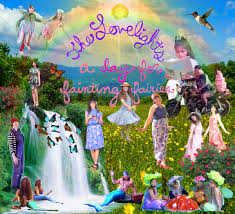 From the creative well of upper Franklin County in the Pioneer Valley of Western, MA springs The Lovelights Sisters, a lovingly crafted Childrens's TV Program featuring five magical sisters: Chella, Viola, Novella, Elda and Dot as they prepare for a Ladies Club tea party.
DVD features the first episode plus five additional Lovelight Sisters films (105 minutes total) and a cast that is a veritable who's who of creatives from throughout the Franklin County.
CD contains the complete soundtrack of eighteen songs featuring Big Blood, Jeremy Pisani, Ruth Garbus, Leaf Peepers, Liz Tonne, Feathers, Wendy Eisenberg, and many more (46 minutes)
RELEASED SUMMER 2021:
RAMBUTAN: Parallel Systems (2xCD)
SEDCD069/TD112 | Released in 2021 | 300 copies | $18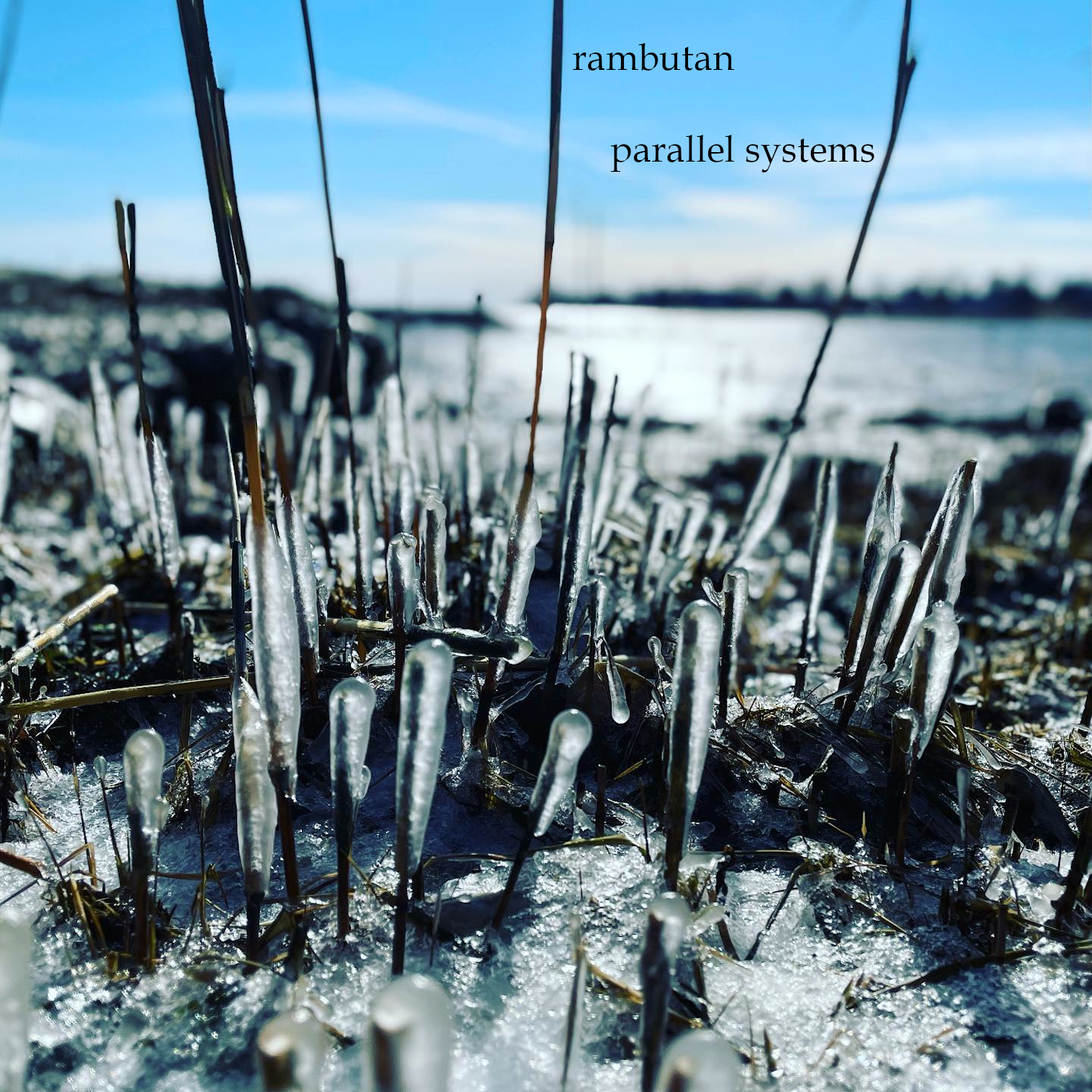 Two CDs (146 minutes) of thirty-three audio collages created with original contributions from sixty-nine artists and nine countries including members of Fugazi, Minutemen, Mission of Burma, Trumans Water, Sebadoh, Olivia Tremor Control, Wolf Eyes, Reynols, and a host of contemporary sound explorers
Paypal: sedimental@earthlink.net or https://sedimental.bandcamp.com/merch
_____________________________________________________________
recent press for Pisaura's Asteraceae:
"However arcane that strategy might appear, the resulting sounds are extraordinary: unpredictable, eventful, esoteric, and strangely, deeply compelling......this is, without question, one of the most insistently beguiling albums I've heard this year." -Steve Smith, For the Record
"Using the photo-filter analogy again, it's a little like a series of wonderful pictures with a similar grain, saturation, etc. This makes for a slightly disquieting effect when listening through the album, a same-but-not-same sensation. Sometimes I don't mind this, other times I do......But there's something unique in play as well, a set that's subtly different from what you're likely to have experienced before, an intriguing lamina of uneasiness." -Brian Olewnick, Just Outside
"Being one of the most conceptually deep albums I have heard in a while, Asteraceae sounds as if it could be a daunting experience, but it is anything but. First listening to it as I would any other album, and then going back again following the "guide" that is posted online, it added to my appreciation for what I was hearing, as well as answered some questions I had regarding sound sources and the like. However, there remains a significant amount of mystery and ambiguity, which is exactly the sort of thing I want to hear on this type of record." -Creaig Dunton, Brainwashed
"Asteraceae is a lovely, absorbing and occasionally thrilling piece of music"-Howard Stelzer, Vital Weekly
SEDIMENTAL proudly brings you a remarkable new document from PISAURA, released for the Summer Solstice the 3rd week of June. Pisaura is Michael Pisaro-Liu and Zizia (Amber Wolfe+Jarrod Fowler). The document is a 72-minute compact disc in plastic free gatefold eco-sleeve. Asteraceae presents a hermetic world of shifting densities, dynamics, and spatialities that rewards endless listening as sequenced or on shuffle play.
The 72-minutes of Asteraceae were composed from field recordings of performances around Los Angeles during winter 2018-2019. Pisaura used astrological charts to determine patterns of composing, performing, recording, and producing music with celestial and terrestrial rhythms. The 24-tracks contain sounds of site-specific recordings and natural objects, plus audio created according to astrological archetypes. The overall process is a combination of both highly rigorous systems and indeterminate aspects.
Michael Pisaro-Liu is a guitarist, composer, and member of the Wandelweiser collective. Pisaro-Liu works with silence, field recordings, electronics, improvisation, and diverse instrumental ensembles. Pisaro-Liu teaches composition and experimental music at the California Institute of the Arts.
Zizia is Amber Wolfe Rounds and Jarrod Fowler. Wolfe composes musical scores from celestial maps. Fowler samples environmental sounds from terrestrial habitats. Zizia harmonizes celestial and terrestrial rhythms to create ecological sound art with field recordings, natural objects, and (non-)musical instruments.
Composed and produced by Pisaura, 2018-2019
Mastered by Taku Unami in 2020
Artwork design and layout by Zizia 2020
CDs are $15 postpaid within the US, $25 international
Paypal to sedimental@earthlink.net
______________________________________________________
Now Available!
PARASHI-tape from oort cloud
(sedlp066/Skell 023)
vinyl only full-length album, limited to 200 copies
$15 ppd within the US. $30 international.
Paypal to sedimental@earthlink.net
_______________________________________________________________________
June 1st, 2018:
Sedimental is proud to partner with the EX MUS ENSEMBLE for their debut joint release titled Album No. 1 (SEDCD065)
The Ex Mus Ensemble grew out of the Ex Mus concert series, which was was founded in 2012 by Chaz Underriner, Andrew Miller, and Jonathan Jackson in order to bring experimental music and intermedia art to the North Texas area. "Ex Mus" was chosen as a name from a common abbreviation of "experimental music."
In the summer of 2015, Colton, Chaz, and Jolene began collaborating on multiple experimental music programs—a concert of Christian Wolff's compositions, a score for Christie Nelson's choreography, and original works of structured improvisation.
The 32 minute cd release consists of six structured improvisations created between 2015 and 2017 with the goal to explore the sonic possibilities of bassoon, guitar, and percussion as a trio.
This release is in an edtion of 300 pressed tri-fold digi-pak compact discs with a majority of the pressing going the the members of the ensemble. Sedimental has 75 copies available for retail. These copies are $8 each postpaid in the US, with an additonal $10 to cover for shipping outside the US.
__________________________________________________________________________
SEDIMENTAL is back in action with two new releases slated for late November 2017!!
We are happy to inform you that long running US experimental music label Sedimental ends its three-and-a-half-year hiatus this November with two new releases of which we are extremely proud. Red Guitar is the first solo document from Austin based Aaron Russell, long time guitarist for Weird Weeds and more recently Moonsicles. The disc comprises seven sparse, elegant and hypnotically repetitive guitar meditations that transfix the listener. Also being issued, Cedars is a live document performed in May of this year and is a remarkable collaboration between AF Jones and Derek Rogers both significant players independently in the US experimental electronic music scene. This purely improvised continuous set generated a magical result of unfolding textures, sounds and radiant atmospheres.
***Links to sound clips can be found at the bottom of the page of individual catalog entries***
These are fully pressed cds (not cd-r) in digipak, limited to 300 copies officially released on 11/26 but can ship now.
Both titles are $12 each ppd within the US. Order both by December 31st and they are only $18 together!
ORDERING INSTRUCTIONS: All titles are priced under their individual entry and are inclusive of postage within the U.S. If outside the U.S. please add $18 per title to cover international to shipping for CDs and $22 for LPs. It is more cost effective for shipping for orders outside of the US to order multiple titles. Please ASK if you are tempted by more than one or two titles as not only does this amortize shipping but were also likely to give an additonal discount off the order.
Please total your complete order and send that amount from your Paypal account to: sedimental@earthlink.net - if you do not have a Paypal account please e-mail us for alternate payment method.