Axel Doerner/Greg Kelley/Andrea Neumann/Bhob Rainey: Thanks, Cash
sedcd036 | Released in 2004 | Ltd Edition 500 copies | $10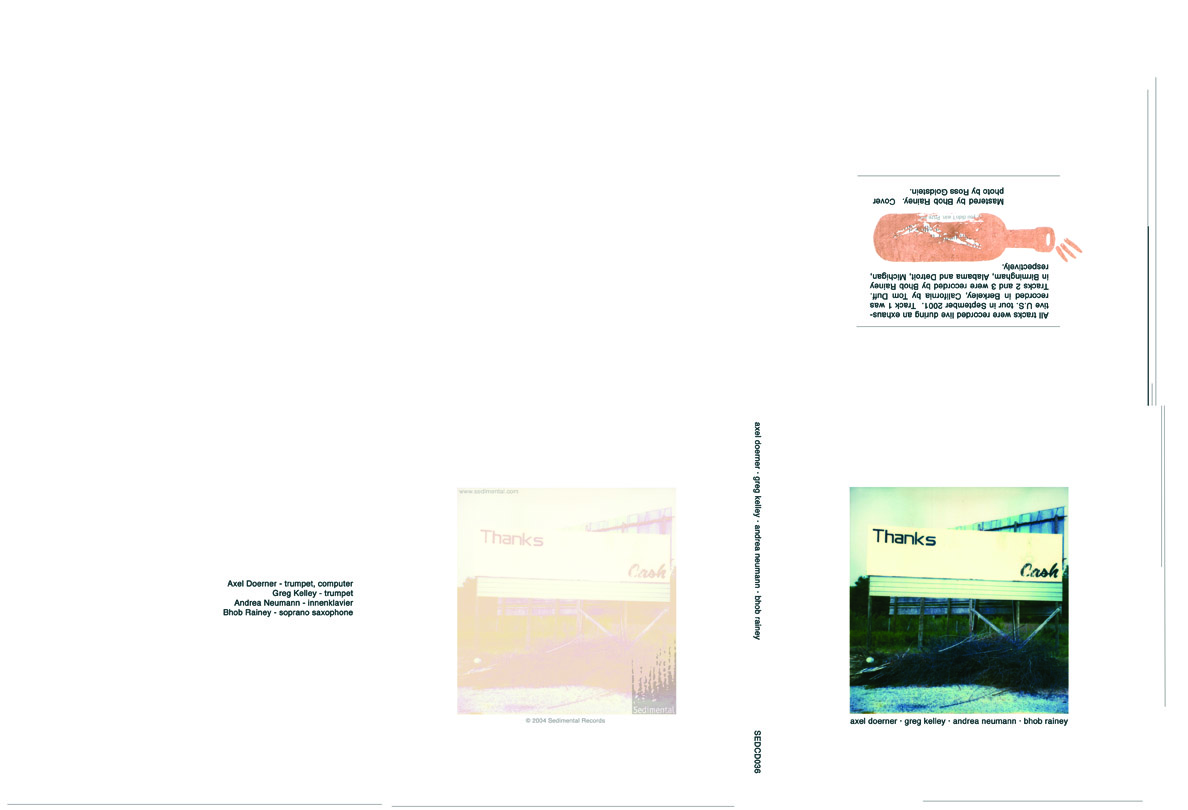 This long-awaited document of an historic tour marrying two of Berlinís finest improvisers with Bostonís hometown sluggers has finally been released, and is sounding luscious. At the end of August, 2001, Doerner and Neumann arrived at Bostonís Logan airport for a tour that would cover the continental United States and take up the entire month of September.
They started by recording with Bostonís BSC (released on Grob Records as ĎGoodí), and then, faced with the challenge of how to fit all of their stuff into a luxury Hyundai (courtesy of a free upgrade coupon from Hertz), they embarked, with Rainey and Kelley, on what would normally be a significantly perception-altering tour of the
U.S. It turned out to be more literally mind-melting, which brought out the bottomless magnaminity of each player and all of the characters encountered from New York to San Francisco to Bloomington to Birmingham. The music lets light in through dark slats, and is filled with the richness of sound these musicians bring to their best projects. It retains a Ďliveí feel while apparently derived from a tattered, ancient score, reserved for especially confounding times.