MAWJA: Old Dutch Masters
sedcd072 | Released in 2023 | 300 copies | $10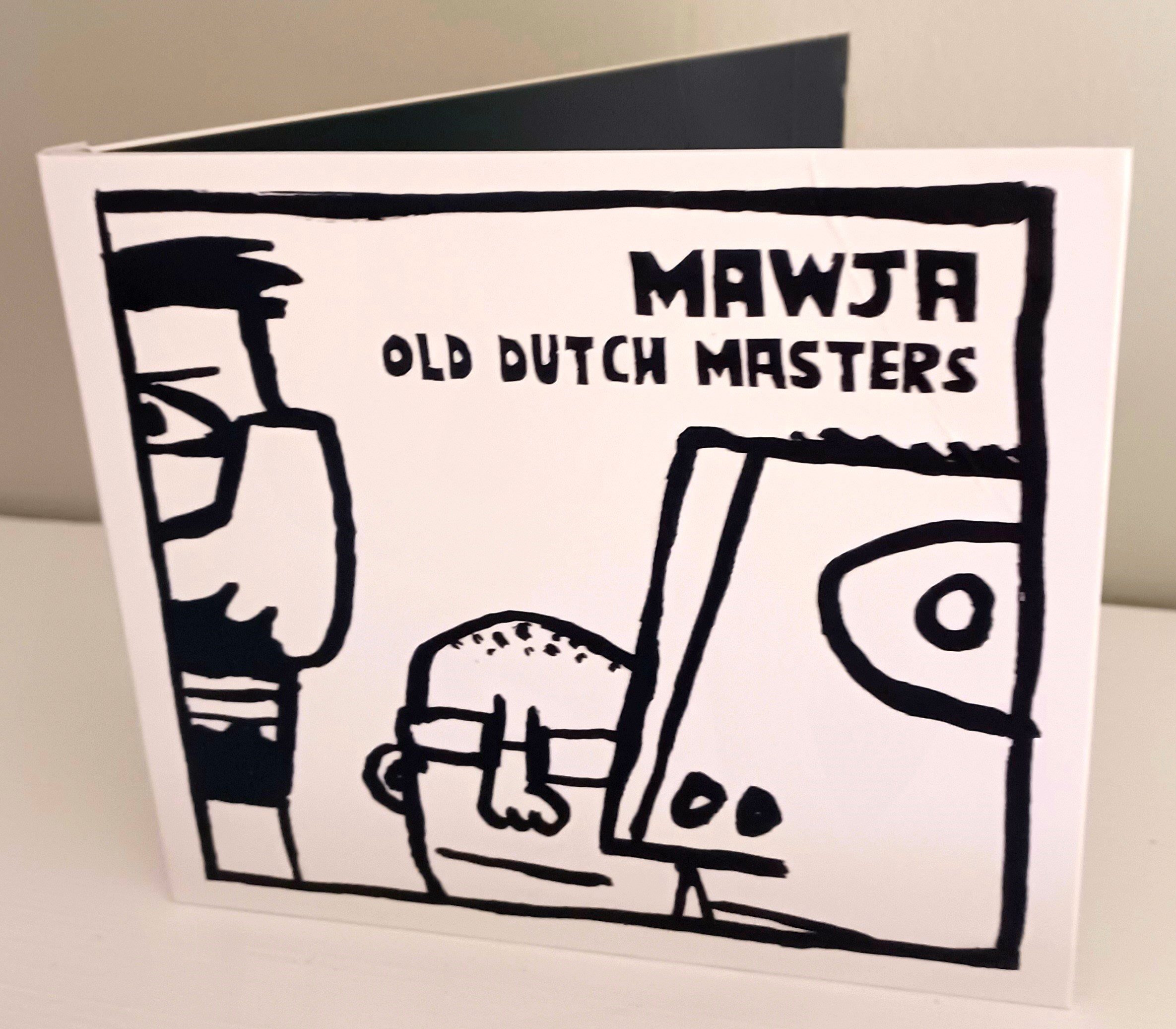 MP3s
Live2-opening
download
Studio2.1
download
SEDIMENTAL is delighted to bring to light this long overdue release of material from 2007 of the distinctive and esteemed improvising trio MAWJA (Mike Bullock, Mazen Kerbaj and Vic Rawlings) during their residency at STEIM in Amsterdam (NL).
Already established as highly respected improvisors, both Bullock and Rawlings being key figures in the fertile improvising scene of Boston codified as "lowercase" and Kerbaj instigating and synergizing the free music scene in Lebanon simultaneously, the trio came together in 2004 while Kerbaj was in the U.S. for the first time. The trio (MAWJA) collaborated extensively between 2005-2007 with two documents emerging: Studio One (2007) on Kerbaj's then recently established Al Maslakh label and the companion Live One (2007, Chloe).
Exceptional material was also generated during Kerbaj's residency at STEIM in Amsterdam (with Bullock and Rawlings guests), yet these recordings never came to light as a formal release until now. These recordings sound as exciting and vital as ever, and complete the full audio record of this important project, providing an opportunity to re-assess the material on its own terms but also in the context of each of these resepcted and still active artists' careers, before and since. Additionally, and poignantly so, it reminds us again of the importance of the STEIM residency in these years, providing supported space and time for musicians and composers to work without constraint, but closed in 2020 due to funding cuts; and of Michel Waisvisz (1949-2008), its engaged musical director at the time, and instrument builder whose CrackleSynth (in Kerbaj's hands) features prominently in these recordings.
Musically the four tracks (one live long piece and three shorter studio excerpts), reveal the vigor and confidence of these players. This is pure improvised work, restrained but determined, that asks the listener to be the active fourth participant. The acoustic instruments of trumpet, contrabass and cello weave and hover and share equal weight with the electronic elements, often not clearly distinguished but fused, and then not. At the casual macro level, seemingly two dimensional, but at the micro-granular level, quite active and multi-dimensional, encouraging increased listening volume.
Kerbaj, also known for his art and illustrations, provides the artwork and drawings, playful and humorous, clearly a nod to the participants themselves and the trio as well. "Old Dutch Masters" indeed.
ABOUT MEMBERS OF MAWJA
Mike Bullock is a composer and environmental sound recordist based in Providence, RI. He has been creating electroacoustic and improvised music since the mid-90s and has performed across North America and Europe. Bullock has received grants from the Pew Center for Arts & Heritage and the Foundation for Contemporary Arts. As Ears In Space, he also designs and builds wave field synthesis and other spatial audio arrays.
https://www.mikebullock.com/about
Mazen Kerbaj is a Lebanese comics author, visual artist, and musician born in Beirut in 1975. He also works on selective illustration and design projects and has taught at the American University of Beirut. Kerbaj is the author of 15 books translated into more than ten languages and his work has been shown in galleries, museums, and art fairs around the world. Mazen Kerbaj is widely considered as one of the initiators and key players of the Lebanese free improvisation and experimental music scene. As a trumpet player, he pushes the boundaries of the instrument beyond recognition in both solo and collaborative settings too numerous to list.
https://mazenkerbaj.com/about/#bio
Vic Rawlings is a composer, improvisor, teacher, and instrument builder based in Massachusetts. He performs and teaches across North America and Europe. Since the mid-90s he uses instruments of his own design: an amplified/extensively prepared cello and a highly unstable electronic instrument with an array of exposed speaker elements. He collaborates with a broad range of artists (Christian Wolff, Ikue Mori, Andrea Neumann, Sean Meehan, and Bhob Rainey), and works in film, theater, and dance.
https://www.vicrawlings.com/improvised-music/cv/
https://sedimental.bandcamp.com/album/mawja-old-dutch-masters